Industrial Lighting Fixtures High Bay Light 150W Meanwell Driver UFO LED High Bay Light for Workshop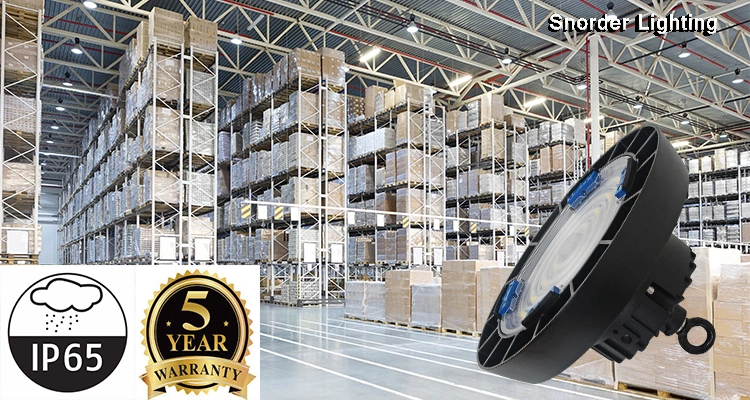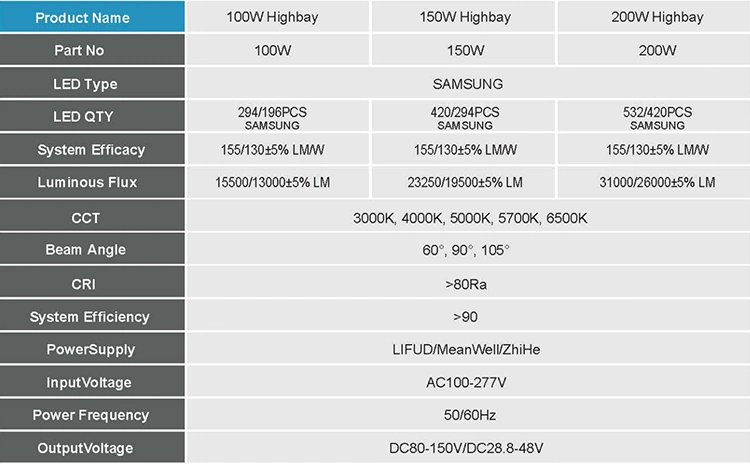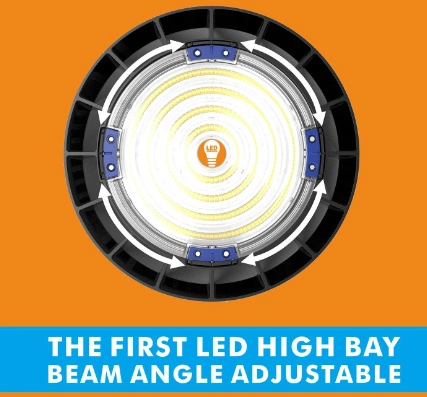 Product Detail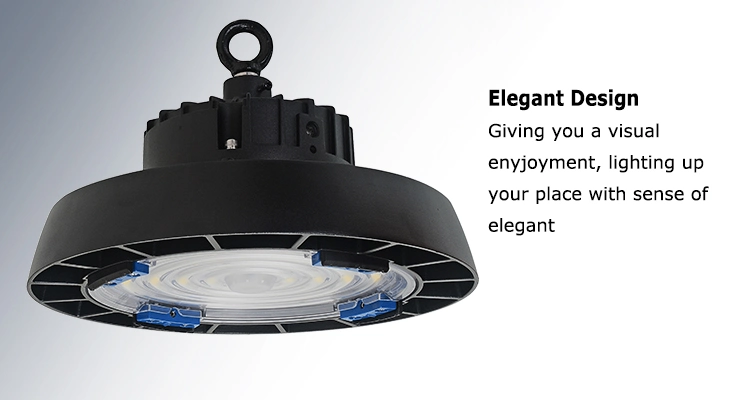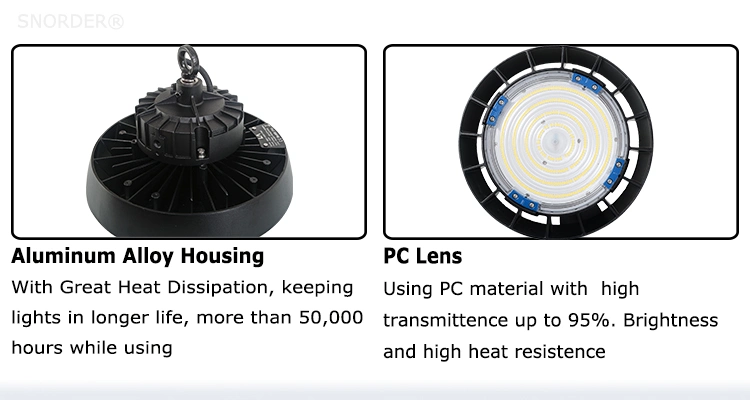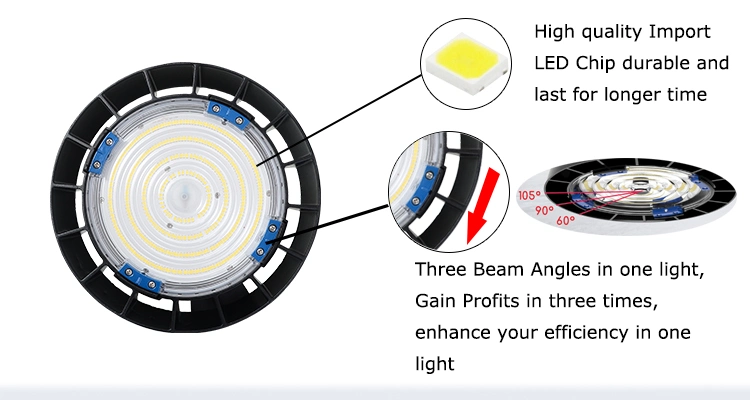 Product Dimension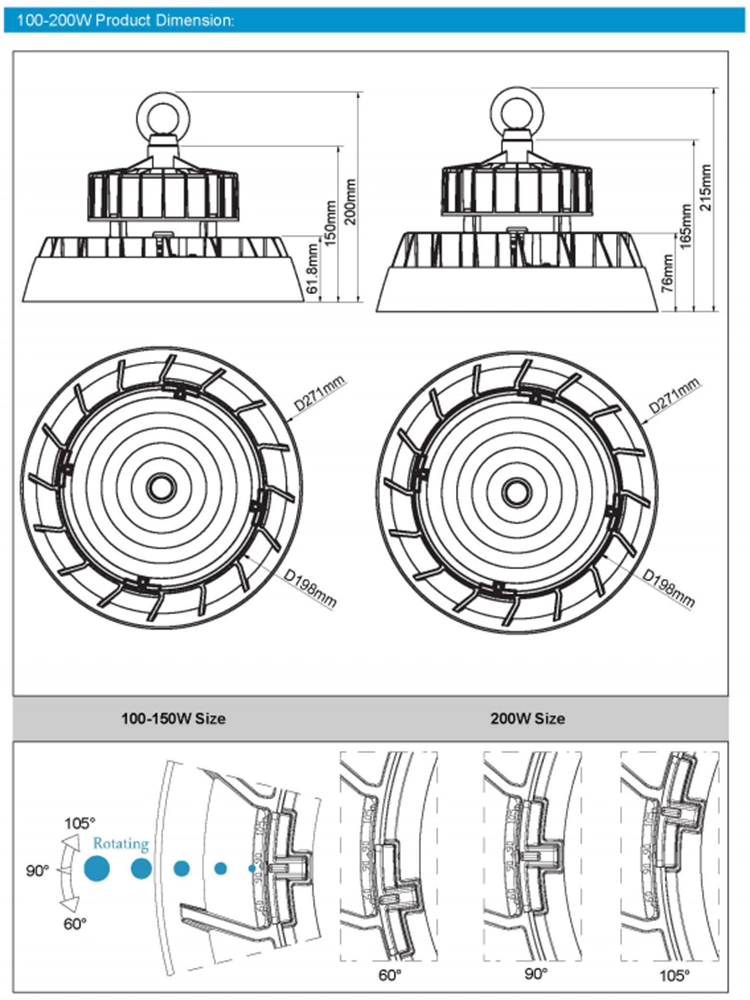 Installation Method 1




Installation Method 2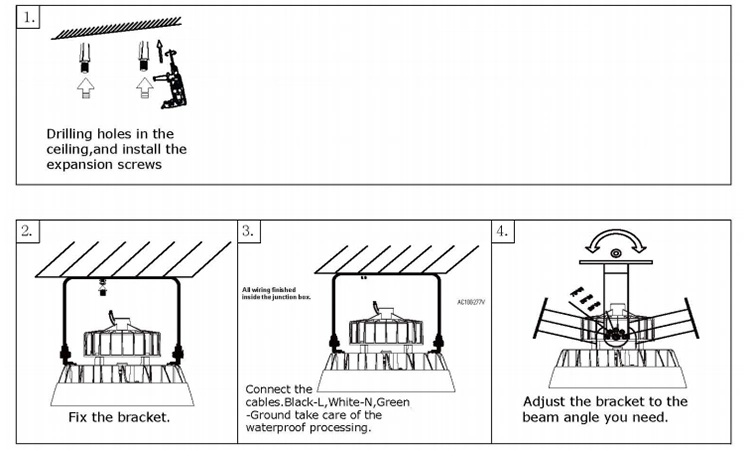 Company Profile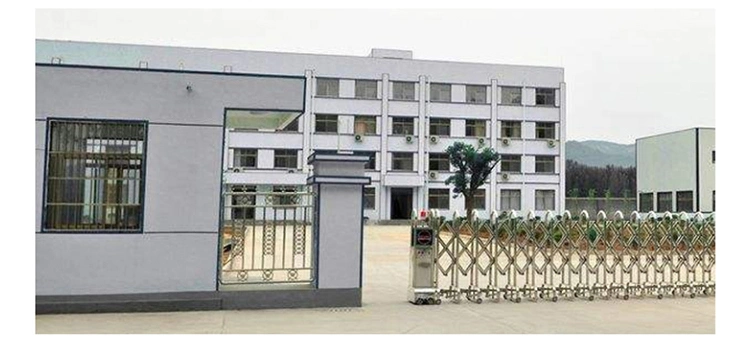 Zhongshan Snorder Import & Export Co. Ltd. is one of leading exporters from Zhongshan, Guangdong province, China,
specializing in exporting various LED lights. At present, we have all kinds of LED Panel Lights, High bay lights,
LED tube lights and so on.
Having engaged in this line for 8 years, we can assure you that our products are of best quality and reasonable price.
Our products have won a wonderful favorable reception, complying with 13 safety certificates.

In order to provide you affordable products with high quality, and expand the sales of our products at your end,
we are desirous of establishing business relations with you.

Our advantages

1.First-class procurement agency service
Snorder has a mature purchasing agent system service and win many clients,
help clients to solve problems in purchasing and transporting at any time.

2.First-class personal service
Snorder is devoted to provide personal service. Reasonable solution is offered while clients are consulting,
and customized product is available with a certain quantities while clients need.

3.First-class products supplier
Snorder is focusing on providing high-performance products with competitive price to clients,
especially on supplying LED Lighting products.

Certifications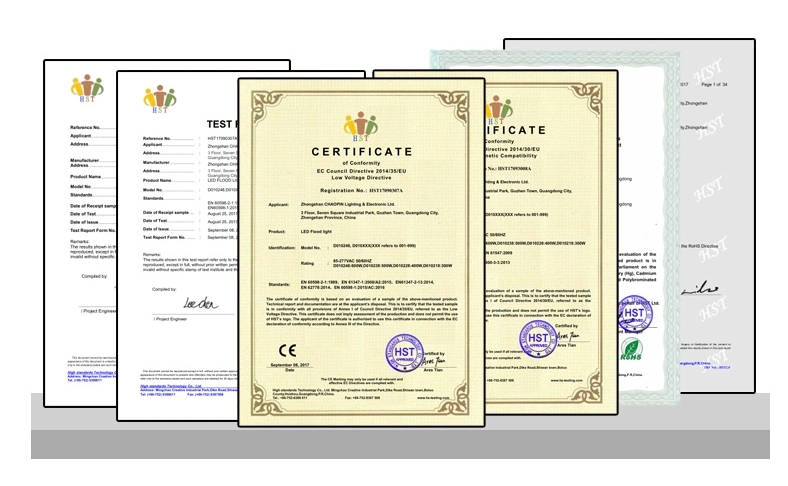 Shipping & Delivery